Transfer
09.04.2019
Hazard über möglichen Real-Wechsel: "Wir werden sehen"
Eden Hazard gilt als Star-Verpflichtung von Real Madrid. Der Offensiv-Künstler des FC Chelsea hält sich diesbezüglich aber noch bedeckt, während sein Trainer Maurizio Sarri offenbar kaum Hoffnung auf einen Verbleib hat.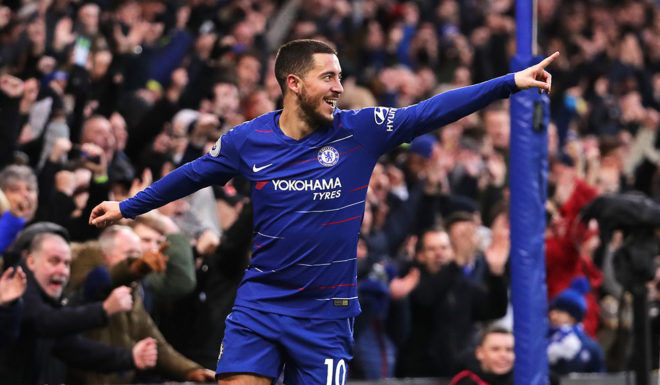 08.04.2019
Real Madrid won't meet Chelsea's £100m asking price for Eden Hazard... but will ask him to force dream move
European giants Real Madrid have been in hot pursuit of the Belgian star for years now and feel this summer they can finally get their man to fill the void left by club legend Cristiano Ronaldo. However, Madrid are adamant they will not pay what Chelsea want and if Blues director of football Marina Granovskaia won't budge on the asking price, then they will get Hazard to push for the transfer.
Transfer
23.03.2019
Manchester United can sign Real Madrid midfielder Toni Kroos for £50m this summer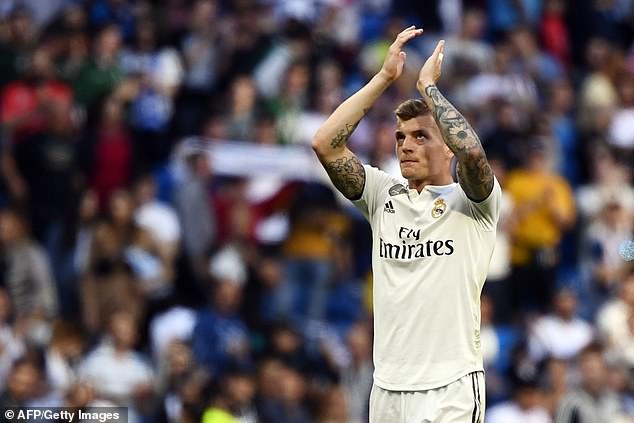 Manchester United will have the chance to sign long-term target Toni Kroos from Real Madrid for £50million this summer. The German midfielder agreed to join the Red Devils from Bayern Munich in 2013, but Real Madrid hijacked the move and signed him in 2014. The Sun reports that Manchester United have been given a huge boost in their mission to sign Kroos, who has won the Champions League three times and the La Liga title since he joined for a fee of around £27m.