Pressekonferenz
12.07.2020
Zidane schützt James: "Werde nie einen Spieler missachten"
Barça verschiebt mit einem knappen 1:0-Sieg gegen Real Valladolid die königliche Meisterfeier und zwingt Real Madrid weiterhin zum Siegen. Vor dem 36. Spieltag gegen FC Granada spricht Cheftrainer Zinédine Zidane in der virtuellen Pressekonferenz. Der Franzose will von Rechenspielen mit den verbleibenden Punkten oder gar Blick auf die Champions League nichts wissen und konzentriert sich voll auf die kommenden Spiele.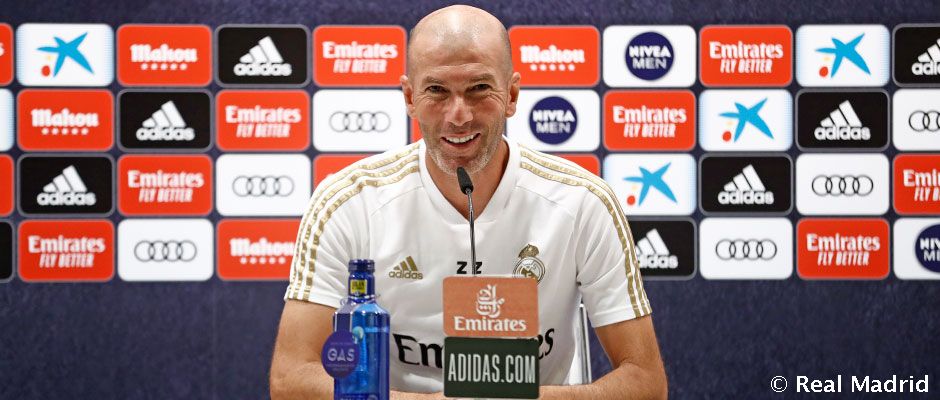 12.07.2020
Zidane: "It's not about counting up the points, It's about just focusing on Granada"
Zinedine Zidane spoke during a virtual press conference before the visit to Granada in LaLiga, at he Nuevo Los Cármenes stadium (10pm CEST): "It's the last week, with three games to play. It's the most difficult one because it's the end of the season, but also the most important for us. Every team is playing for something and we want to put in a good performance. We don't have to think that there are only three matches left, we have to put all our energy into this one against Granada".

Rueda de Prensa
Zidane: "No se trata de hacer cuentas, solo pensamos en el partido de Granada"
Spieltag 36
11.07.2020
Entscheidung vertagt: Barça siegt knapp und bleibt an Real dran
Die Fans werden sich weiter gedulden müssen. Der FC Barcelona hat seine Pflicht erfüllt und bleibt mit einem 1:0-Sieg gegen Real Valladolid vorerst im Titelrennen. Real ist erst am Montag dran und braucht noch zwei Siege bis zum Titel.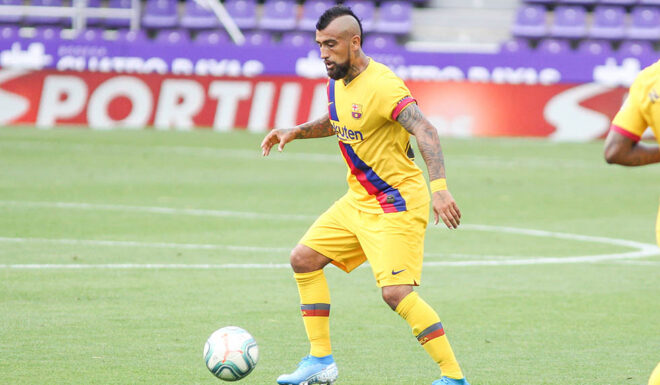 Valladolid 0-1 Barcelona: Arturo Vidal's first-half strike narrows the gap to one point and ensures Real Madrid can't clinch the LaLiga title on Monday
Barcelona narrowed the gap on Real Madrid back to one point at the top of La Liga but they struggled to beat Valladolid 1-0 and will fall four points behind their great rivals again on Monday if Zinedine Zidane's team beat Granada. Their tired display was enough to see off safe Valladolid but a flat second half suggested they are running on empty as the league campaign comes to an end