Trofeo Santiago Bernabéu / Spielbericht
11.08.2018
3:1-Erfolg über Milan: Real für Super Cup gewappnet
Atlético kann kommen. Real Madrid hat das letzte Testspiel der Saisonvorbereitung im Rahmen der Trofeo Bernabéu mit 3:1 gegen den AC Mailand gewonnen und scheint gewappnet für das Finale des UEFA Super Cup.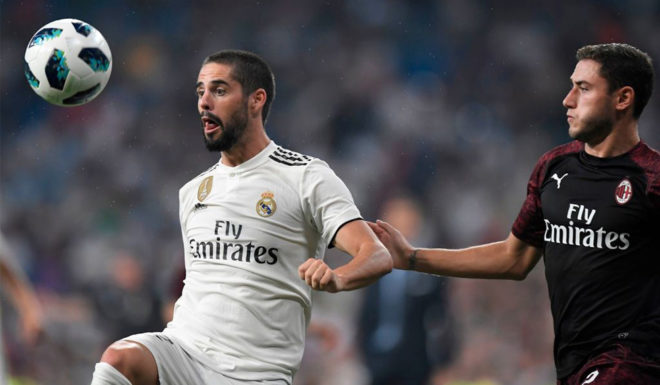 11.08.2018
3-1: The Santiago Bernabéu Trophy stays in Madrid
eal Madrid closed out the preseason with a grand victory over AC Milan in the last test before competing in the UEFA Super Cup next Wednesday. Julen Lopetegui's new side played well in front of the fans and they were awarded with the 39th edition of the Santiago Bernabéu Trophy. Bale, Benzema and Mayoral scored the madridista goals

Exciting from the off, the fans loved it, as it was a very entertaining match, played at a fast pace for moments. The goals were not in short supply. After a Marcelo cross on 2 ', Bale connected with Carvajal so that the full-back, with space, put a strong cross onto the head of Benzema. First dangerous chance and the Frenchman's first goal in the game - the second this pre-season.

But the Italians were not scared and they responded to the goal two minutes later: Higuain, from outside the box, rifled a shot past Keylor Navas. The initial intensity continued, and Asensio and Bale tested Donnarumma before the first quarter hour, and Keylor kept the Milanese attacks at bay, stopping a Bonaventura free-kick on 26 '.
3-1: El Trofeo Santiago Bernabéu se queda en casa
El Real Madrid se presentó ante su afición y venció al Milan gracias a los goles de Benzema, Bale y Mayoral.
Real Madrid 3-1 AC Milan: Julen Lopetegui's men ease past Italians as Gareth Bale strikes to help them win this year's Bernabeu Trophy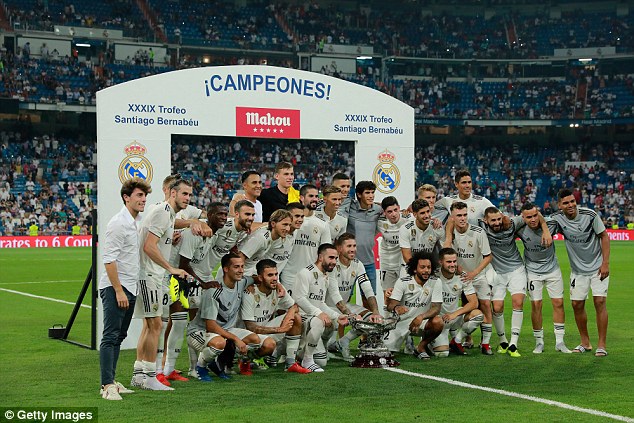 Madrid got off to the perfect start when Benzema struck after just two minutes, but Higuain came back to haunt his old side and got Milan back on level terms with a sublime curling finish.