Spielberichte / Reports / Crónica
Spielbericht
14.08.2017
Sieg in Unterzahl! Eiskaltes Real stürmt das Camp Nou
Real Madrid behält alle Trümpfe in der Hand. Im Hinspiel der Supercopa de España setzten sich die Blancos bei Pokalsieger Barcelona mit 3:1 durch und besitzen nun beste Chancen auf den Titel. Cristiano Ronaldo avancierte mit einem Treffer und einem mehr als kuriosen Platzverweis zur tragischen Figur.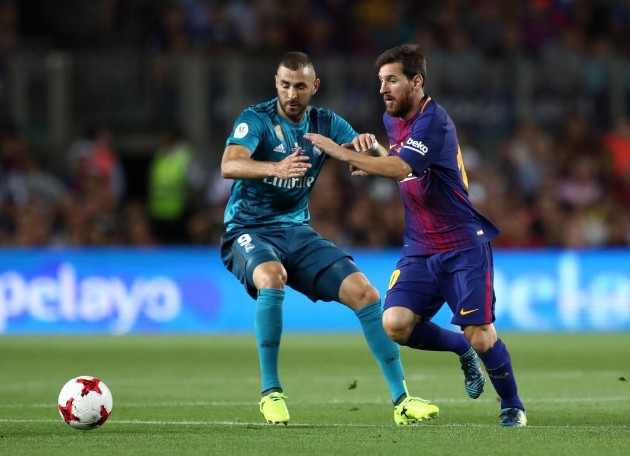 1-3: A Real Madrid exhibition at the Camp Nou
eal Madrid have put themselves in pole position in the Spanish Super Cup. The tie will be decided at the Santiago Bernabéu stadium, but Piqué's own-goal and the fantastic finishes from Cristiano Ronaldo and Asensio at the Camp Nou mean it's advantage the to the madridistas ahead of the second leg. The Whites again showed their winning character and overcame all obstacles in their path, firstly a controversial penalty given against them and the unjust sending off of Cristiano Ronaldo for two yellow cards.
Pressekonferenz
14.08.2017
"Harte Entscheidung": Platzverweis gegen Ronaldo ärgert Zidane
Zinédine Zidane steht als Cheftrainer von Real Madrid unmittelbar vor seinem siebten Titelgewinn. Der 45 Jahre alte Franzose triumphierte bei der Supercopa de España mit seiner Mannschaft gegen den FC Barcelona 3:1 und geriet im Anschluss an das Hinspiel ins Schwärmen. Für gewonnen hält "Zizou" das Duell zwischen Meister und Pokalsieger aber noch nicht.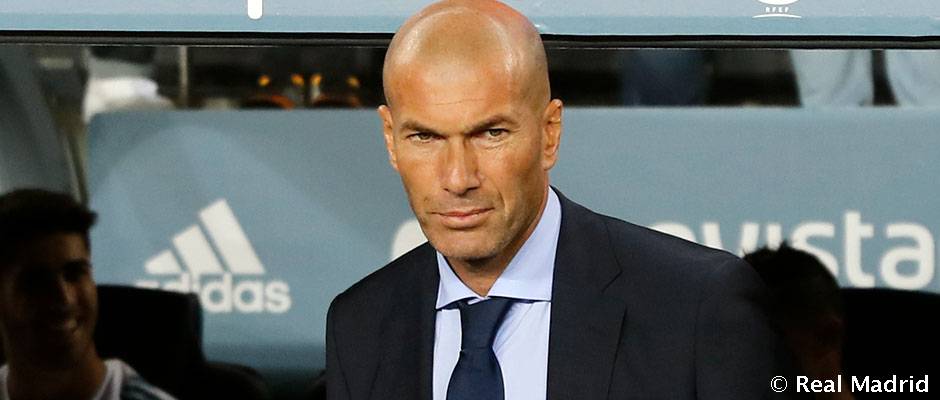 Zidane: "We are happy with the result, but it isn't over yet"
Zinedine Zidane spoke to the press about Real Madrid's Spanish Super Cup win over Barcelona: "We are happy with the result but it is not over until Wednesday. Tonight, we can bask in our glory but tomorrow we must focus on the return leg".

"I am not going to get wrapped up in what the referee did because frankly we played a brilliant game. I'm annoyed that Cristiano Ronaldo was sent off, it might not have been a penalty, but still, giving him a card is ludicrous. Let's see if we can make arrangements for him to be available on Wednesday. I am truly proud of my players, they played well as ten and really wanted the win. Now we turn our attentions to the returned leg and we need to relax".
Vorschau / Preview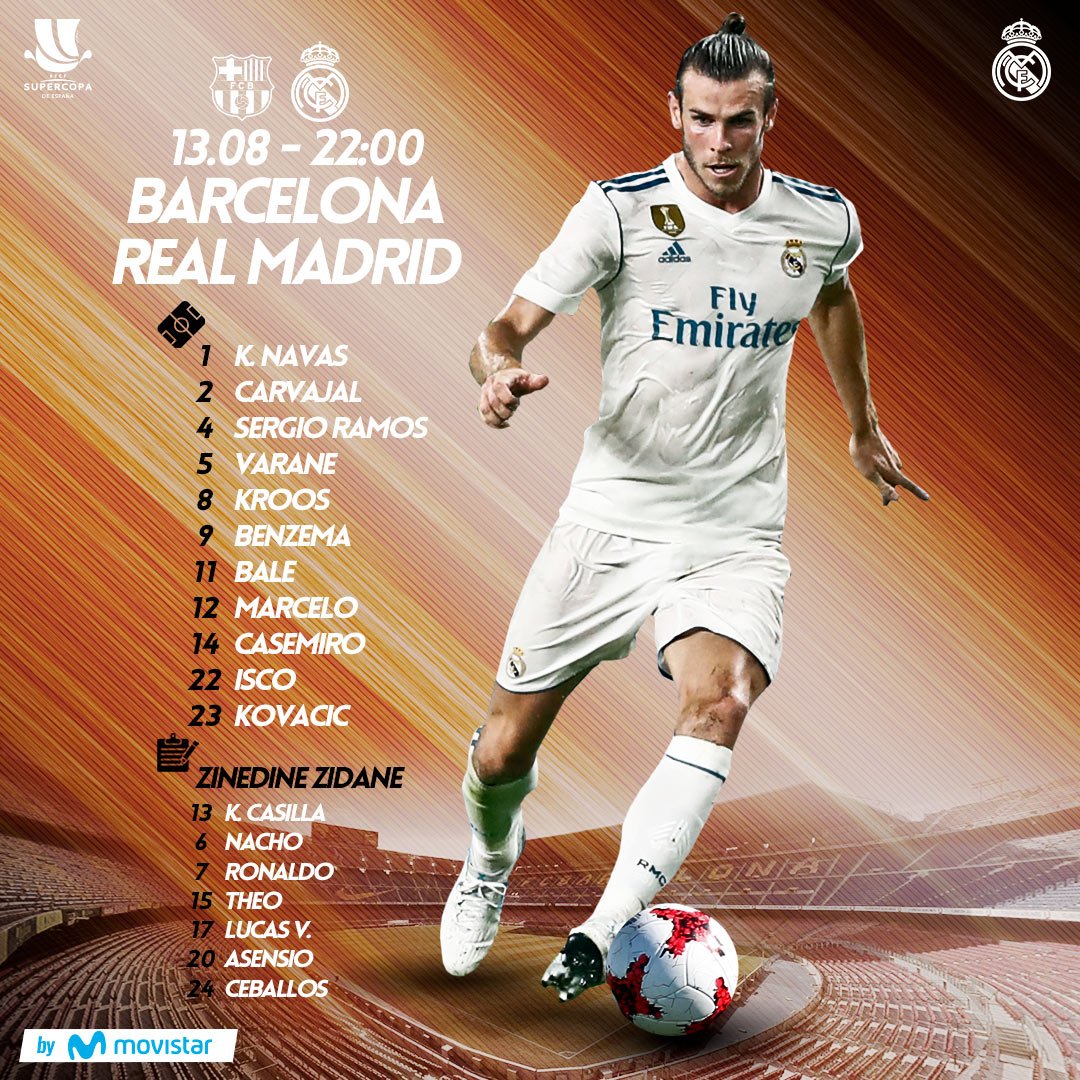 Barça XI: Ter Stegen, Piqué, Rakitic, Sergio, Iniesta, Suárez, Messi, Deulofeu, Alba, Aleix Vidal, Umtiti
Vorbericht
13.08.2017
Hinspiel in der Supercopa: Wie stark ist Valverdes Barça?
Nachdem sich Real Madrid und der FC Barcelona bereits in der Vorbereitung in freundschaftlichem Rahmen gegenüber standen, wird es nun ernst: Das Hinspiel um die Supercopa de Espana steht an, am Sonntagabend zunächst im Camp Nou (22 Uhr).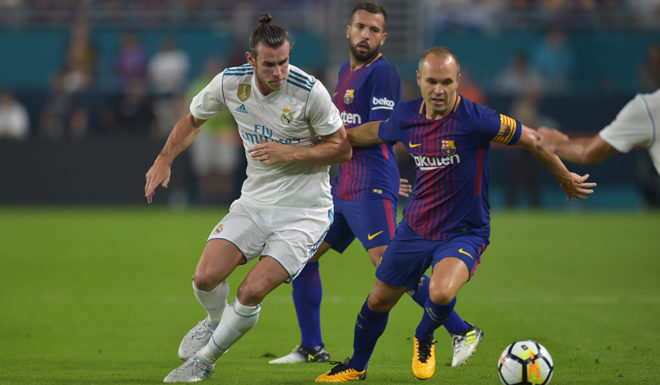 13.08.2017
Barcelona-Real Madrid: The first clash in the fight for the Spanish Super Cup
he season has just started, but the work is non-stop at Real Madrid. The Champion's League title holders won the UEFA Super Cup on Tuesday, now they turn their attentions to the Spanish Super Cup. The Camp Nou hosts the first Clásico of the season.

The Whites will look to claim their second title of the season on Wednesday night. Scoring goals in the Camp Nou will be key in order to lift the trophy. The LaLiga champions go into the clash in good shape as they have the best record of scoring in consecutive official games scoring: They have gone 66 (the last 5 games of the 15/16 season, the 60 games last season and the UEFA Super Cup (against Manchester United).
Barcelona-Real Madrid: Primer asalto en la lucha por la Supercopa
Pressekonferenz
12.08.2017
Zidane vor Supercopa-Clásico im Camp Nou: "Cristiano ist bereit"
Real Madrid möchte dem Gewinn des UEFA Super Cups gegen Manchester United zügig den nächsten Titelerfolg folgen lassen. In der Supercopa de España treffen die Königlichen am Sonntag und Mittwoch auf ihren Erzrivalen FC Barcelona. Nach dem Abschlusstraining vor dem Hinspiel im Camp Nou stand Cheftrainer Zinédine Zidane den Medien Rede und Antwort.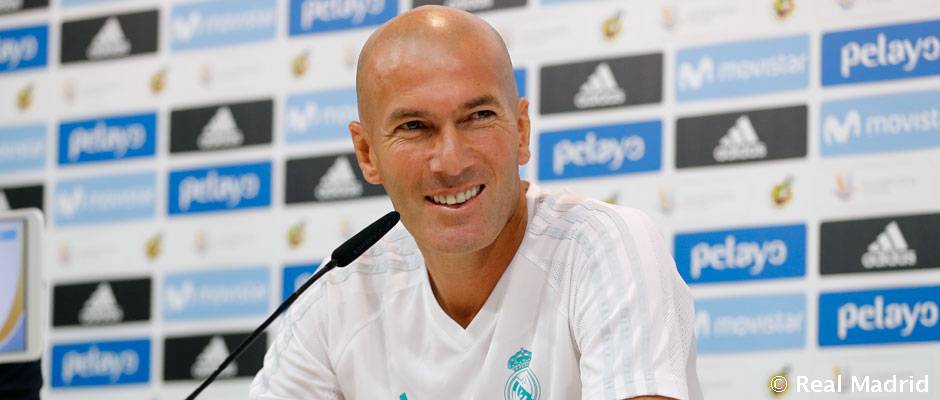 12.08.2017
Zidane: Whoever replaces Neymar will do well, but they won't be Neymar
A Barcelona team without Neymar cannot be underestimated in Zinedine Zidane's eyes, although the Real Madrid coach is aware that replacing the winger is an extremely difficult task.Travelling to the Camp Nou for the Supercopa de Espana first leg on Sunday, the Frenchman is ready to face up to whoever Ernesto Valverde picks in place of the 222 million euro man.
Vorschau Clásico
11.08.2017
Clásico im Supercopa-Finale: Gegen Rekordsieger will Real zehnten Titel
Schon wieder: Real Madrid will "la Décima"! Hat man in der Champions League längst die Zweistelligkeit erreicht, fehlt sie in der Supercopa de España noch. Sonntag und Mittwoch geht's gegen Rekordsieger Barcelona, doch die Statistiken und Omen scheinen auf Seiten der Königlichen.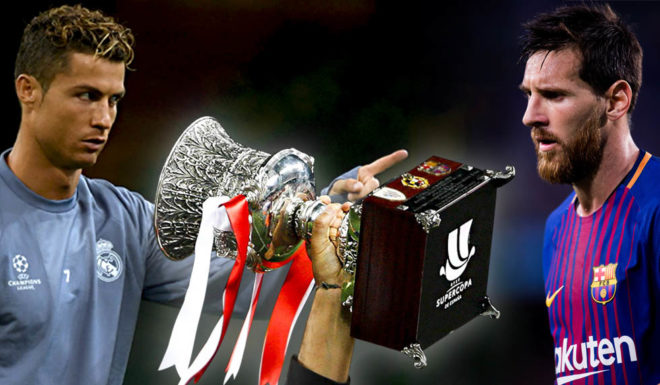 11.08.2017
Time to conquer Camp Nou
Real Madrid are dominating in Europe with their supremacy undeniable with the trophies that they have won but it is not just the silverware that stands out but the players have also left their mark with their breathtaking football.